Bookkeeping Services in Melbourne
Bookkeeping is the process of recording, interpreting,and maintaining the financial transactions of a business or individual. A large part of various accounting processes depends on the information that comes from bookkeeping.
OZTax Accountants provides Melbourne's best bookkeeping services. Our bookkeepers set up and maintain financial statements so that they can beused by the accountantsto perform their legal and tax management duties in an easy and timely manner.
Our skilled and qualified bookkeepers use processes that help produce accurate information regarding a business or the financial activities of an individual. We ensure that all records are properly maintained as they are critical to the financial functioning of any entity. And according to the law, it is mandatory to maintain these business records. The Australian tax legislation states that it is imperative that an entity should have up-to-date financial records so that they can ensure and track payments of all the necessary taxes and duties.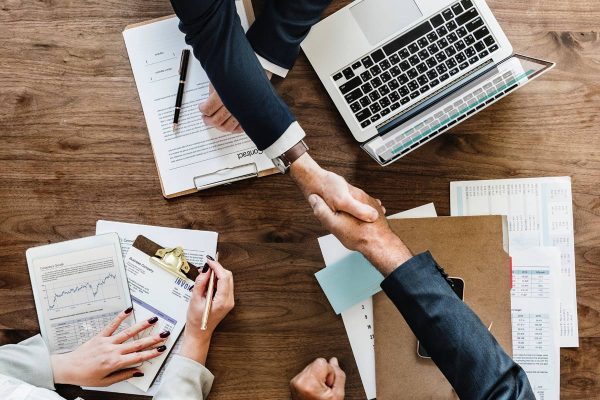 Again, it is necessary by law for a bookkeeper to maintain recordsfor over a certain period. Depending on the importance and relevance of various documents, transactions, and business activities, our bookkeepers are aware of what needs to be preserved and for how long.
Our qualified bookkeepers are able to provide a range of services that can prove to be extremely beneficial for you. Our bookkeepers can:
Operate and set up software-based accounting systems
Ensure timely entry of transaction records
Conduct the required checks and balances to comply with the year-end financial processes
Be up to date with all the legislative requirements and reports
Oversee and review payroll functions and compliance
Help tax agents in preparing BAS returns
Provide administrative support to general business and financial operations
Local Bookkeeping Services in Melbourne
Though bookkeeping requires a certain level of skill and knowledge, it is always a good idea to hire the services of a bookkeeper who understands the local economy and the businesses that function within it. Here's where the qualified bookkeeping accountantsat OZTax Accountants come in handy. Our Bookkeepers know the requirements of an Australian business and we ensure that the best service is provided while maintaining the best practices.
Best Bookkeepers in Melbourne
OZTax Accountants have the most qualified bookkeepers in Melbourne who are also certified tax agents. So, if you want taxation services from a multifaceted bookkeeper, then call us today at 0430 089 577.
Bronze
Set Up
Sales
Process Purchases Invoices (Upto 25 invoices)
Bank Reconciliation
BAS Preparation & Lodgement
Quarterly Management Reports
Year End Reconciliations & Reporting
No. Of Bank Accounts (1)
Limited Email Support only
 
 
 
 
Silver
Set Up
Sales
Purchases (upto 50 Invoices)
Bank Reconciliation
BAS Preparation & Lodgement
Quarterly Management Reports
Year End Reconciliations & Reporting
No. of Bank Accounts (2)
Standard Email Support
 
 
 
 
Gold
Set Up
Sales
Purchases (upto 100 invoices)
Bank Reconciliation
BAS Preparation & Lodgement
Quarterly Management Reports
Year End Reconciliations & Reporting
No. Of Bank Accounts (4)
Email and phone Support
Debt Collection
Supplier Payments
Payroll (5 Employees)
Superannuation
Diamond
Set up
Sales
Purchase (upto 150 Invoices)
Bank Reconciliation
BAS preparation and lodgement
Quarterly Management Reports
Year End Reconciliations & Reporting
No. Of Bank Accounts (5)
Email & Phone Suppport
Debt Collection
Supplier Payments
Payroll (10 Employess)
Superannuation